Demonstrating our expertise
At the Competence Days, we show our customers what we are capable of. In 2021, we presented our latest innovations in Switzerland and China. The Digital Competence Days complemented the on-site events and offered the opportunity for a virtual exchange of information and ideas.
European Competence Days
We have been presenting our innovations at the Competence Days since 2007, showcasing our solutions in operation, and strengthening customer relationships during face-to-face dialog. Over the years, our in-house exhibition has continually grown. In September 2021 – in spite of the challenges in connection with the pandemic – we were able to welcome some 800 customers and account managers from 20 European countries to our headquarters in Niederönz.
In order to address all target groups and comprehensively reflect our portfolio, we divided the two-week event into three sections: manual production, automated production, and the smart factory. In this way, we showed our customers our entire spectrum – from stand-alone machines and automation solutions to end-to-end networked manufacturing.
In our Experience Center we unveiled two brand-new machines: the ByTube Star 130 tube and profile cutting machine and the ByBend Star 120 press brake. With regard to automation solutions, our Cutting Cell – consisting of a ByStar Fiber, a ByTrans Modular, a BySort, and a ByTower – attracted a great deal of attention. In addition to machine demos and software presentations, we also offered our customers a glimpse into the future: Our smart factory system in Oberbipp allows the digitally networked sheet metal processing of tomorrow to be experienced first-hand.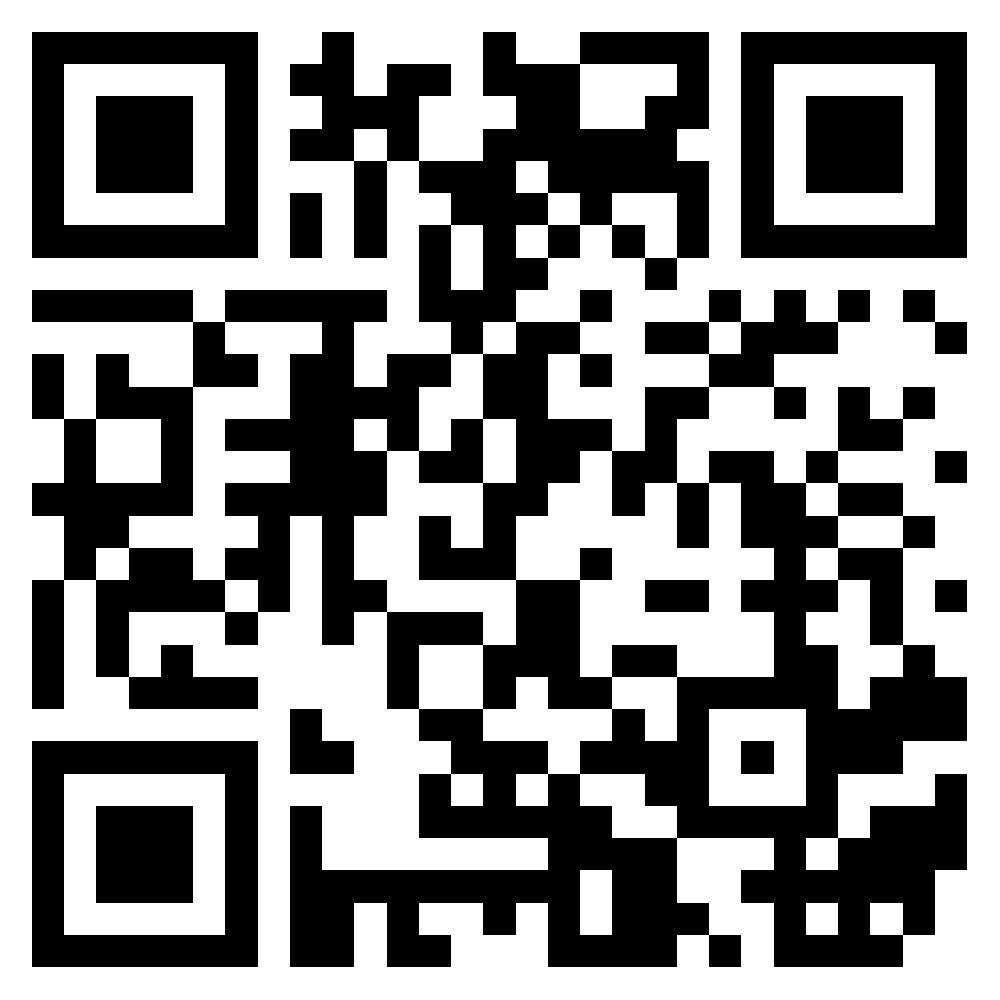 Competence Days China
Bystronic China held its three-day Competence Days under the motto "smart factory" at the end of July 2021. We welcomed some 300 guests to our production location in Tianjin. Here, we primarily create solutions for the Chinese market in the silver and entry-level segments. One of the highlights was the unveiling of the new BySprint Fiber 6225 with 10 kilowatts.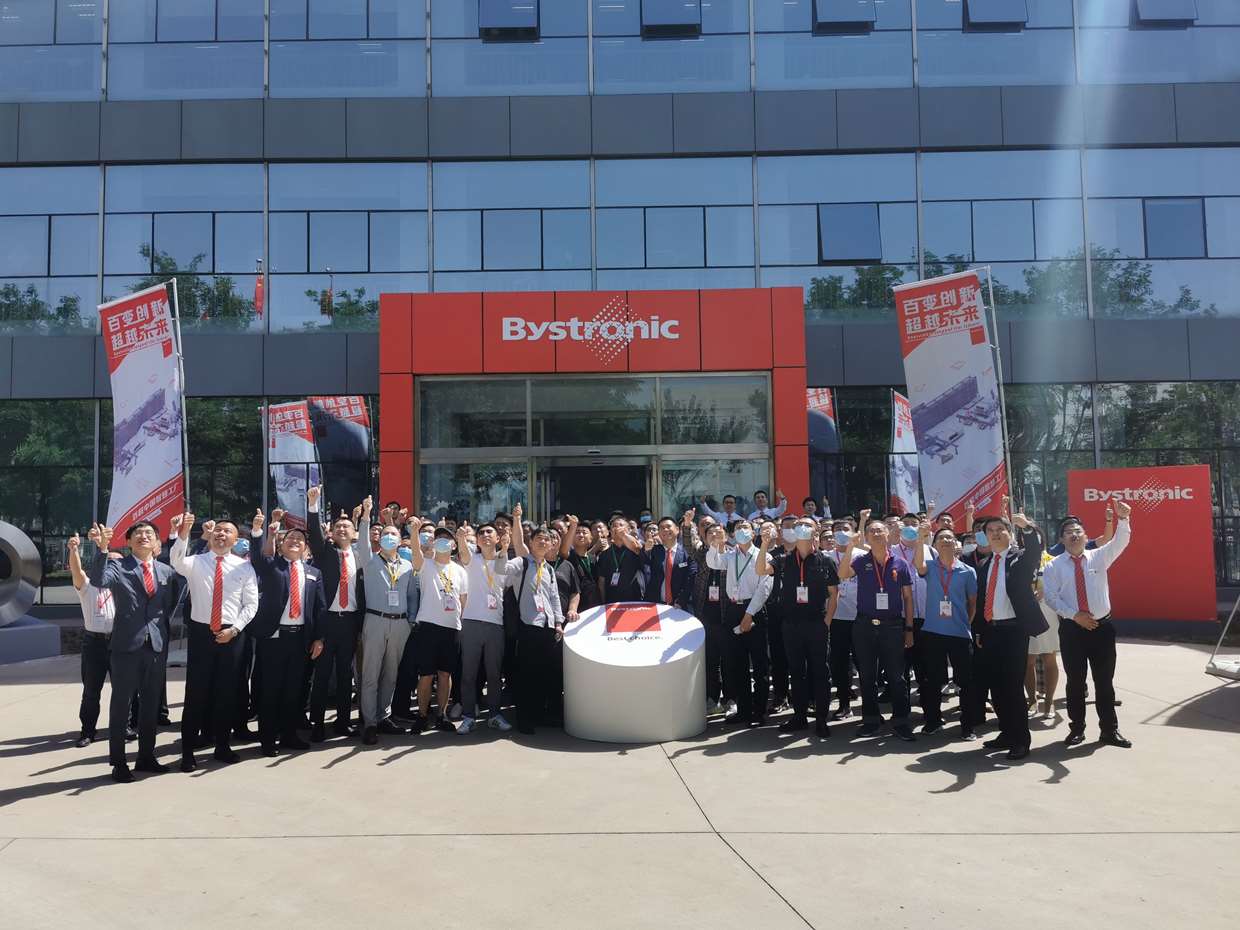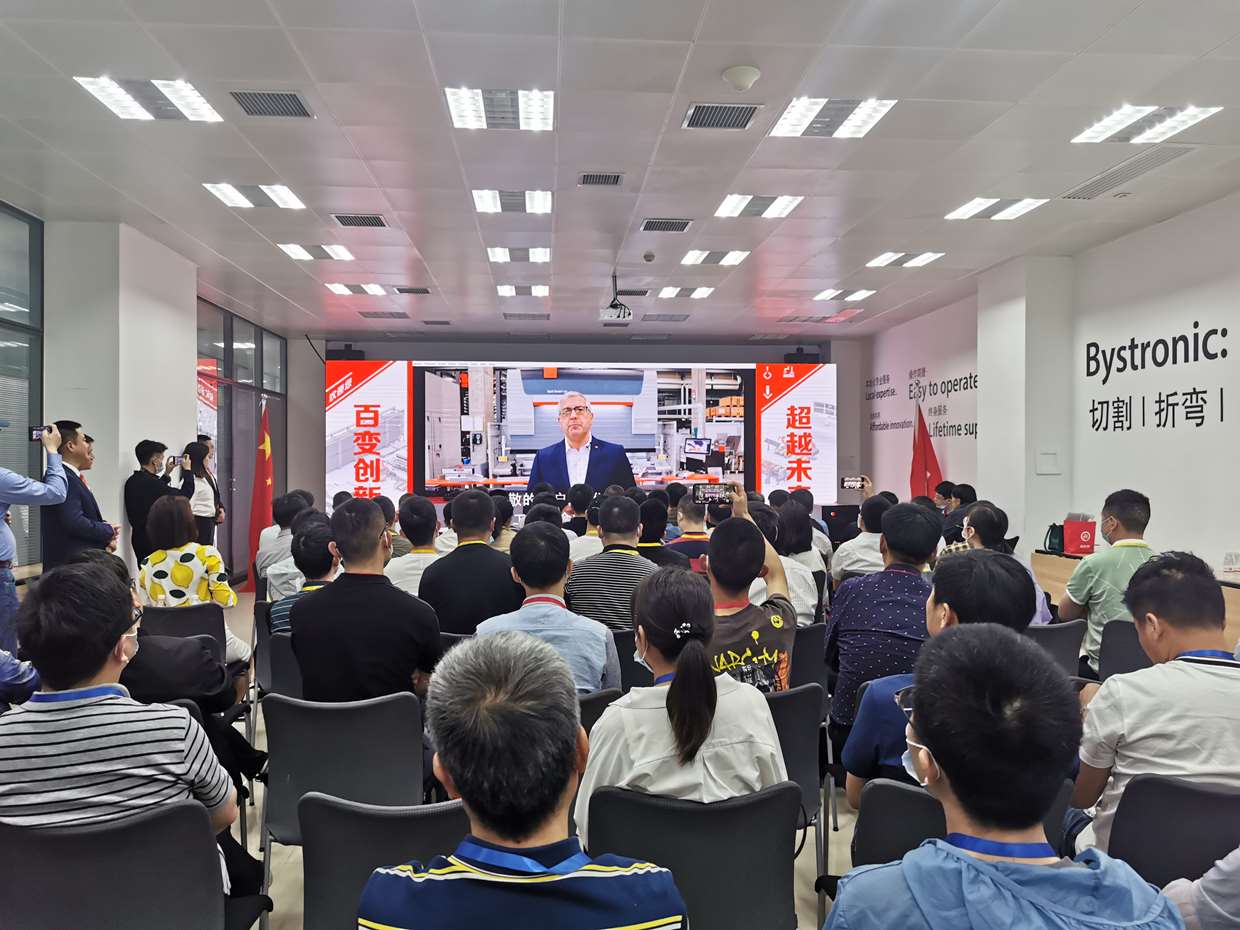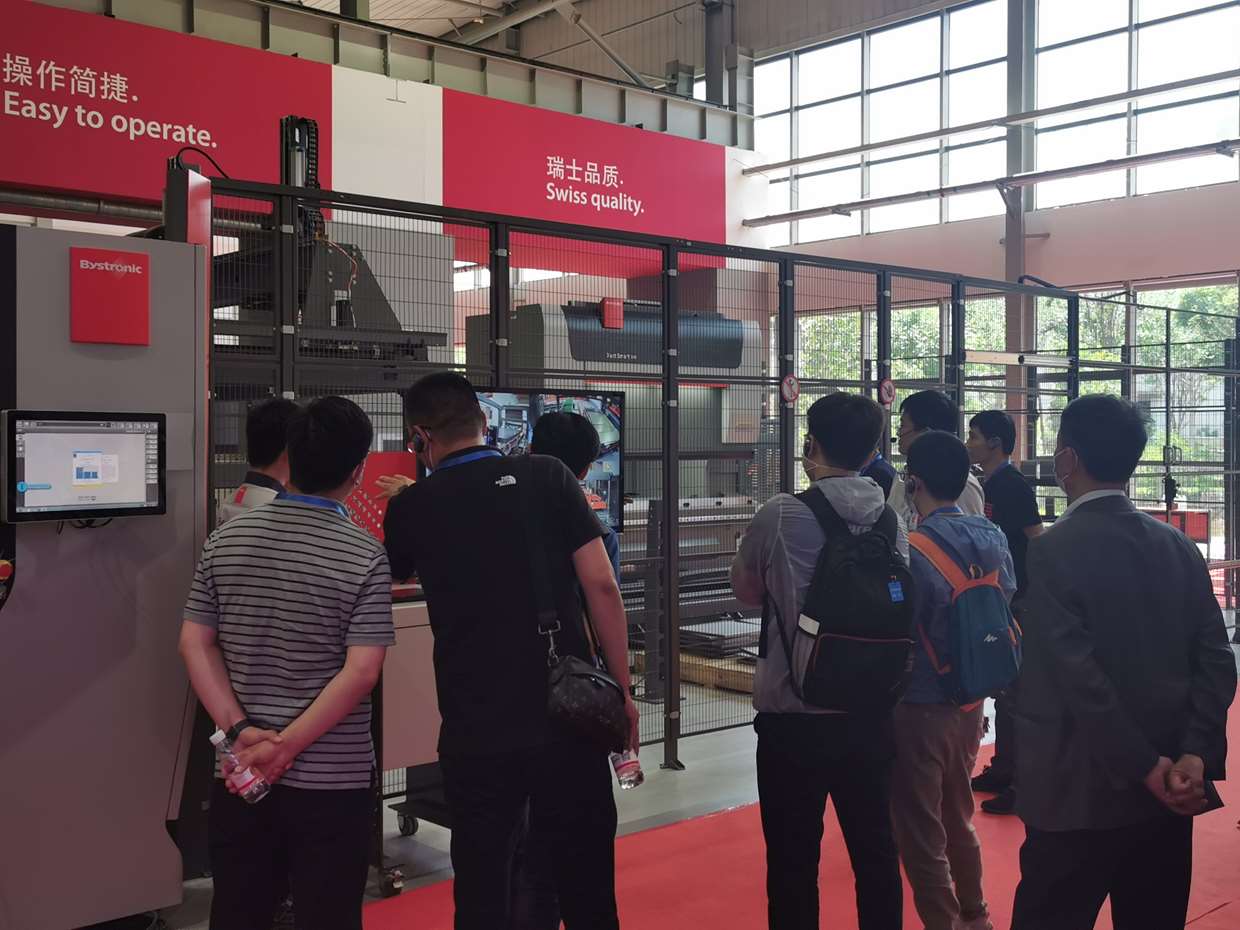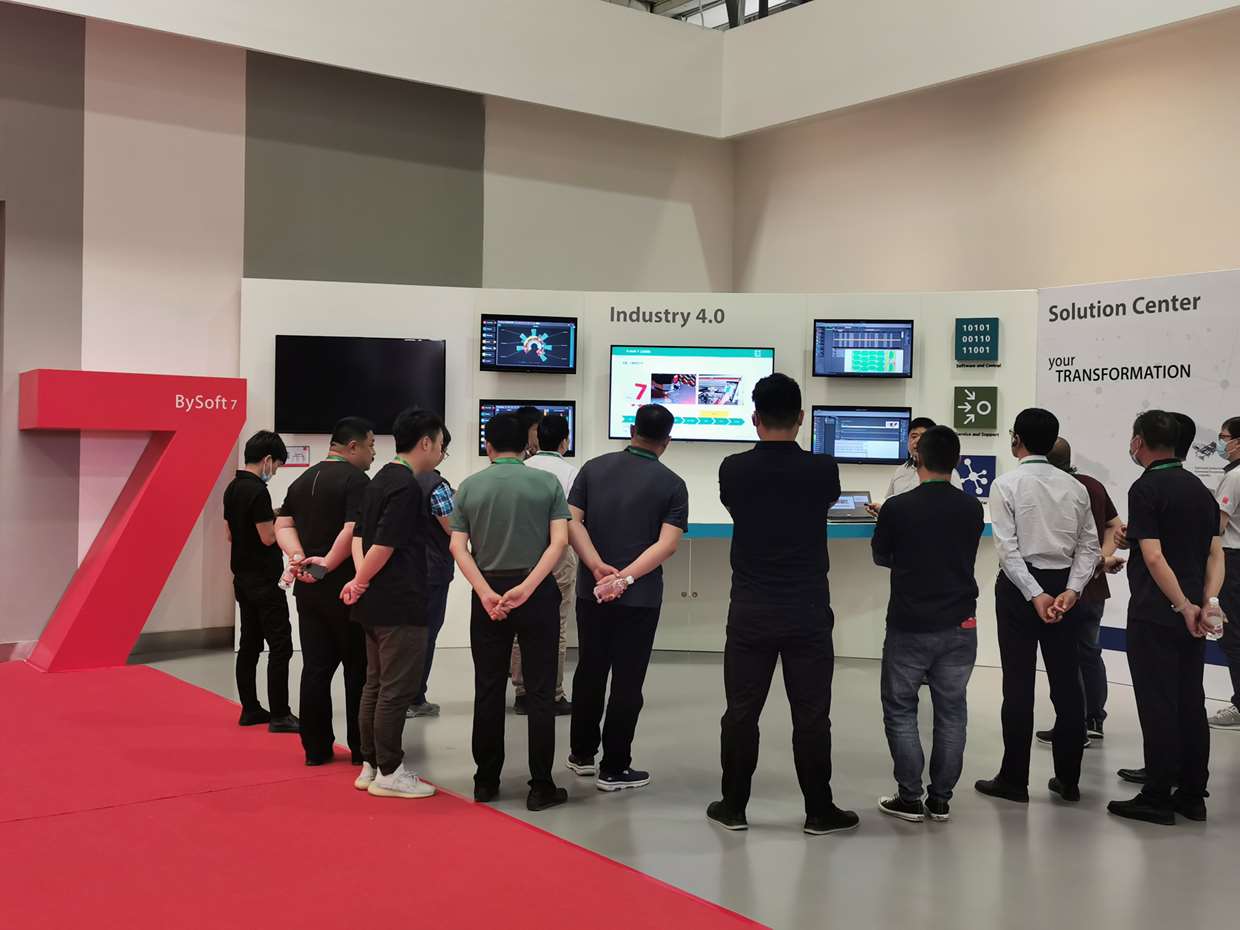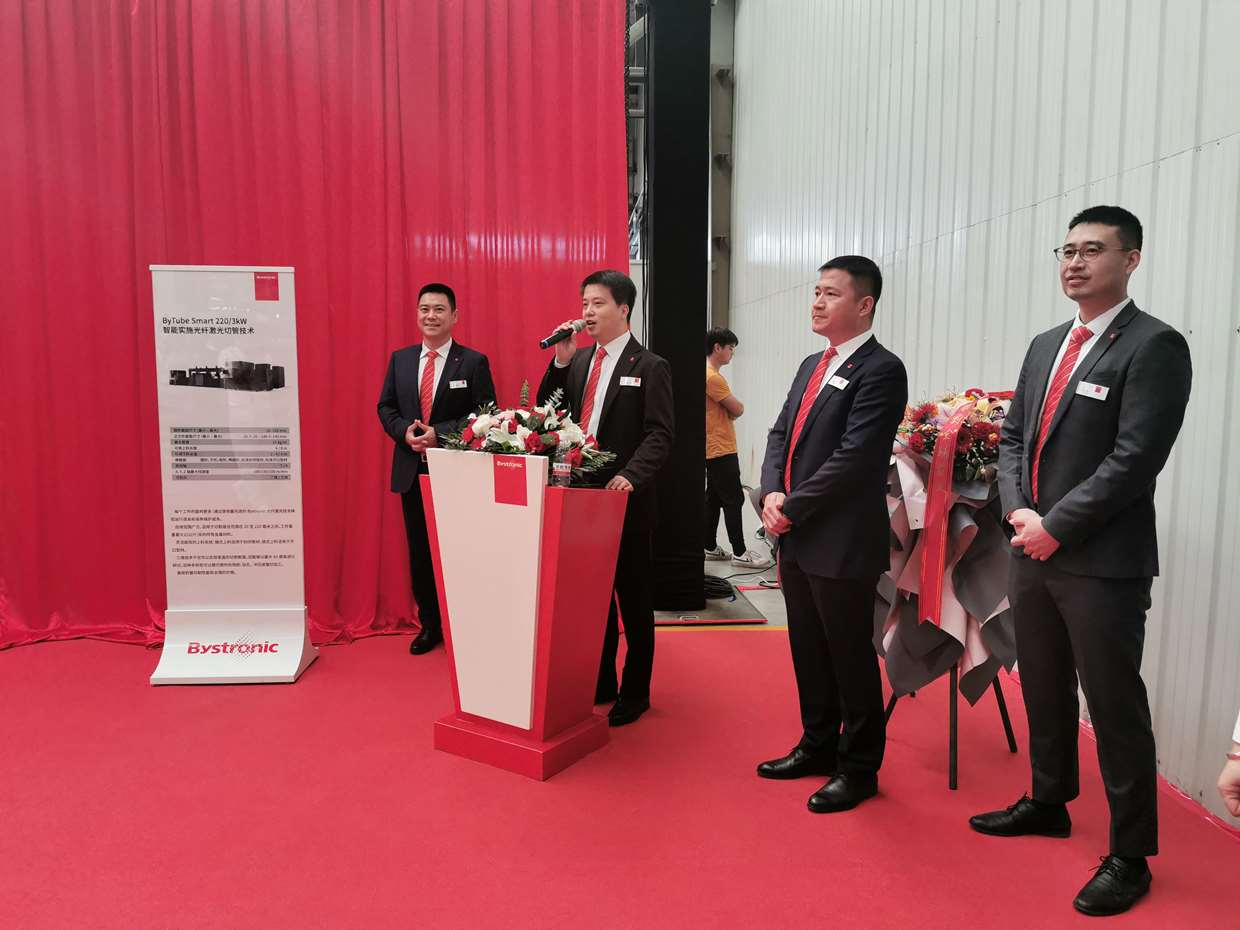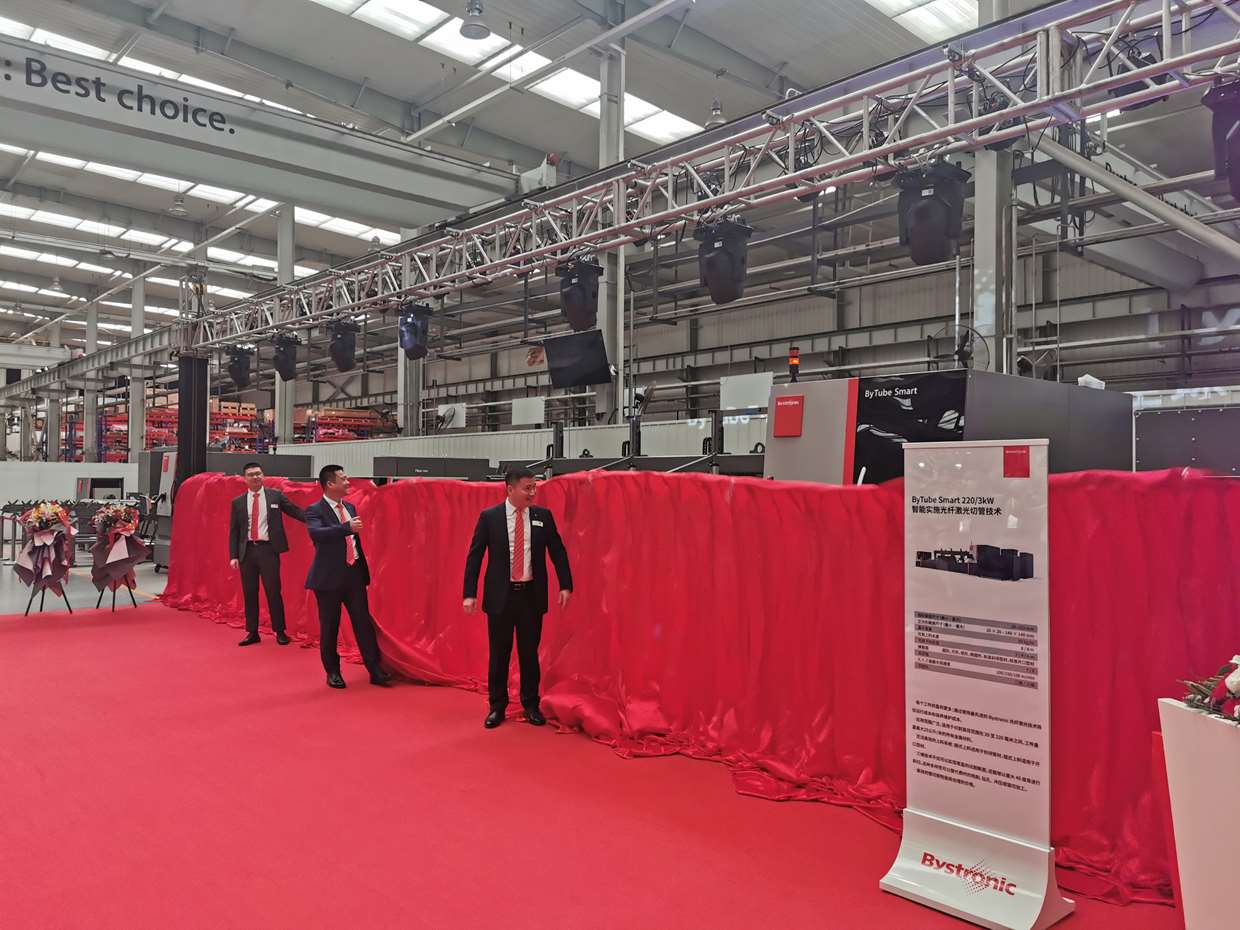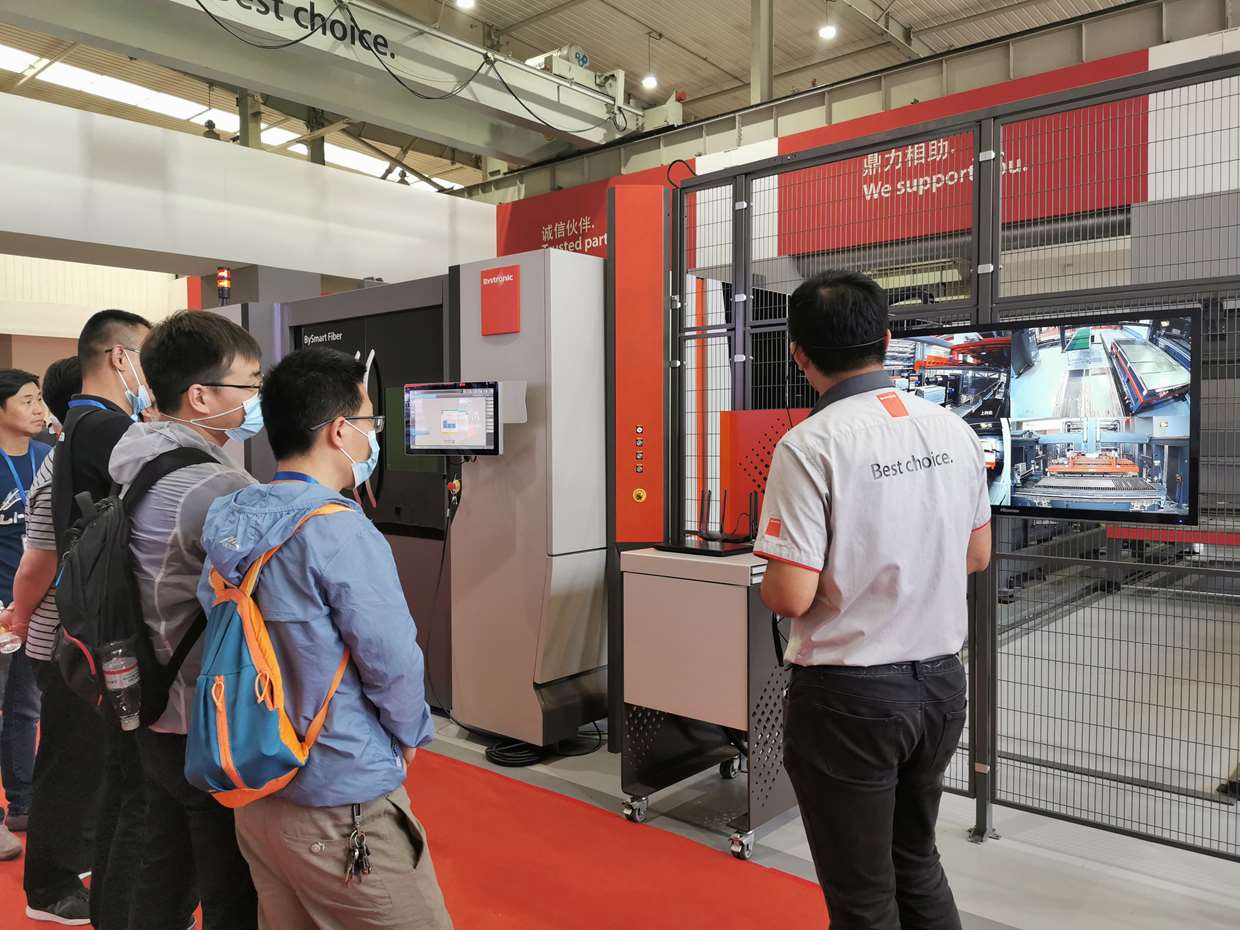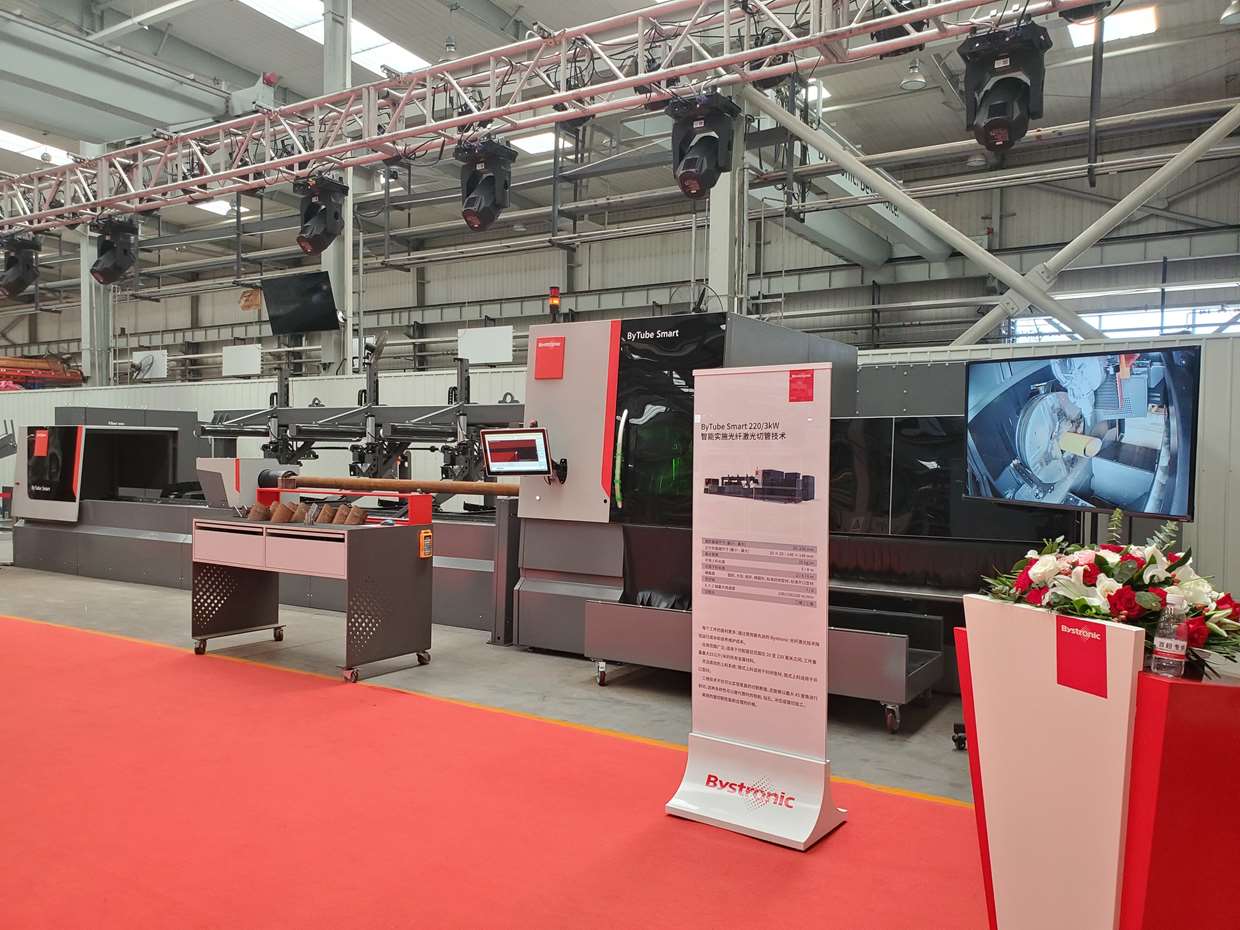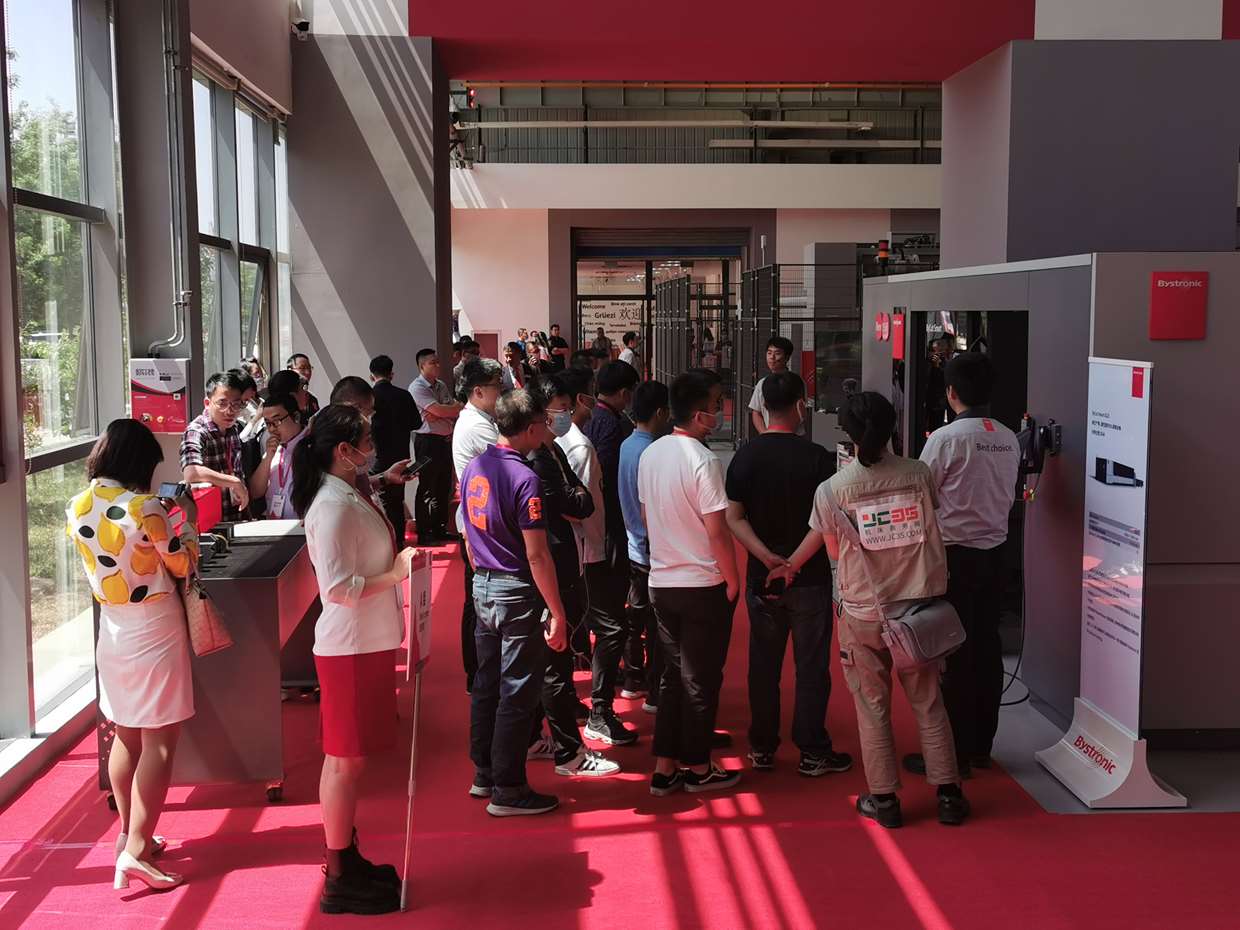 Digital Competence Days
The Digital Competence Days are the virtual extension of Bystronic's in-house exhibition. This new digital experience enables us to present our innovations at any location and at any time. It is based on the European Competence Days and focuses on the three sections of manual production, automated production, and the smart factory.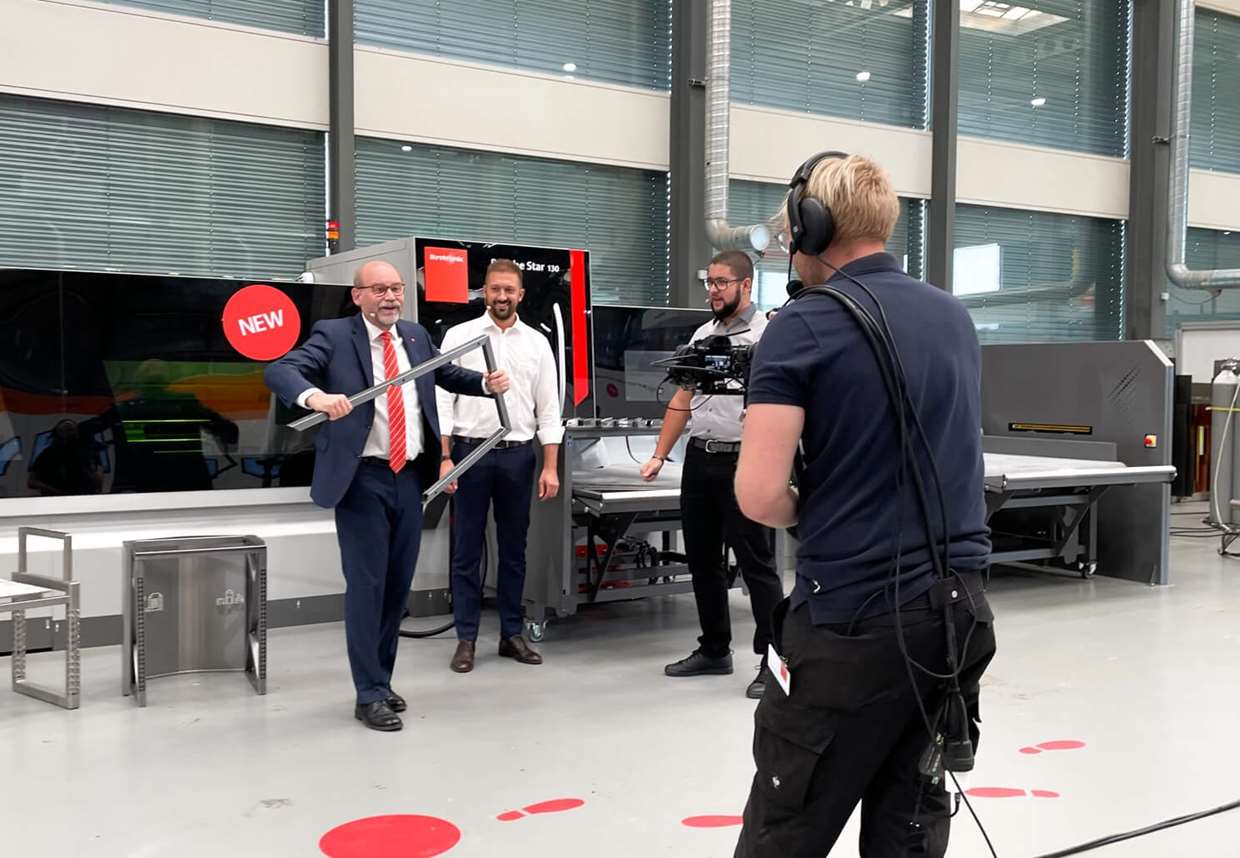 Virtual showroom creates a new touchpoint
Our Experience Center in Gotha can now also be explored using a smartphone: Bystronic's first virtual showroom offers a vivid first impression of our portfolio.
Our Experience Center in Germany is now also accessible digitally: Thanks to an intuitive navigation system, visitors can take a tour of our showroom in Gotha using their smartphone, tablet, or computer. Detailed information and multimedia content is available for all products. We have thus created a new touchpoint on our customer journey: Potential customers can now gain a vivid first impression of our solutions – whenever they want and from anywhere in the world.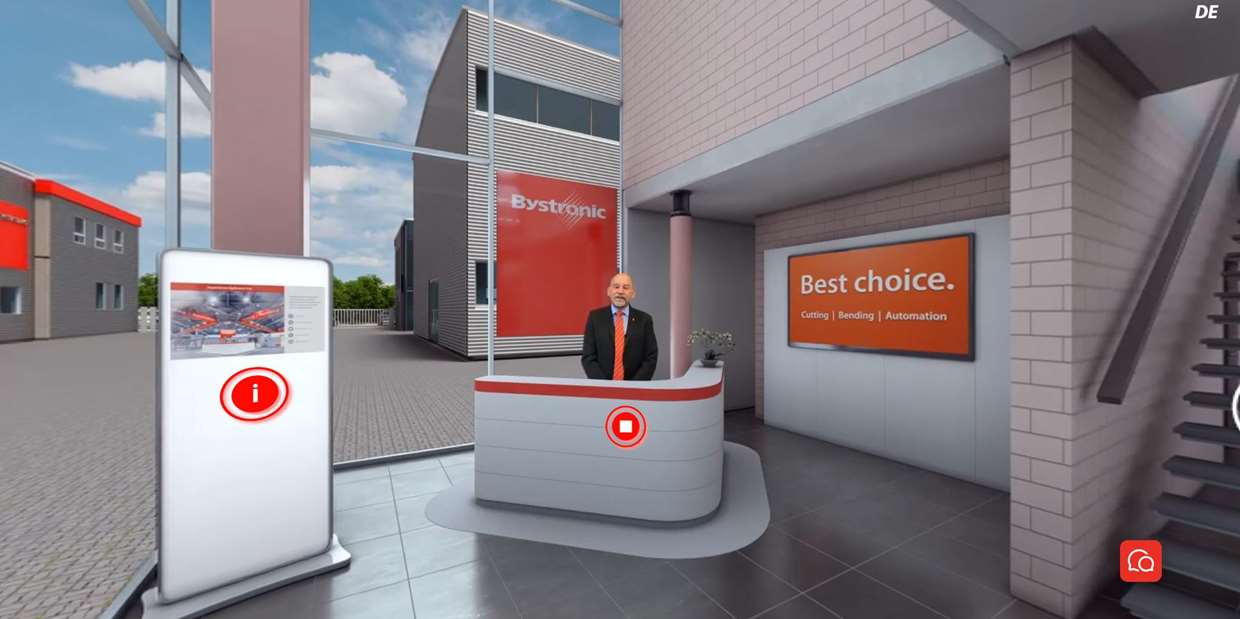 Customer Voice
From a vintage car to an electric racer –                       
Ray-Cut, Switzerland
During the development of our solutions, we maintain a constant dialog with our customers. The Swiss sheet metal processing company Ray-Cut supports us with the further development of our cutting heads. They are a long-standing test customer who also implements unconventional projects in their own production. "Our field tests help Bystronic to advance their fiber lasers," says Sven Heukeroth, Ray-Cut, Switzerland.
Ray-Cut, a Swiss company specializing in laser cutting, also fulfills unusual customer requests: When a trio of automotive enthusiasts at Triamp needed components for the electrification of three vintage cars, Ray-Cut manufactured the parts using a 10-kilowatt ByStar Fiber. The machine is already equipped with the next-generation cutting head. The company from the small Swiss town of Lyss is one of our loyal customers who put our new products through their paces before we launch them on the market.
Read the full story of how the 1969 Jaguar was transformed into a state-of-the-art electric car here.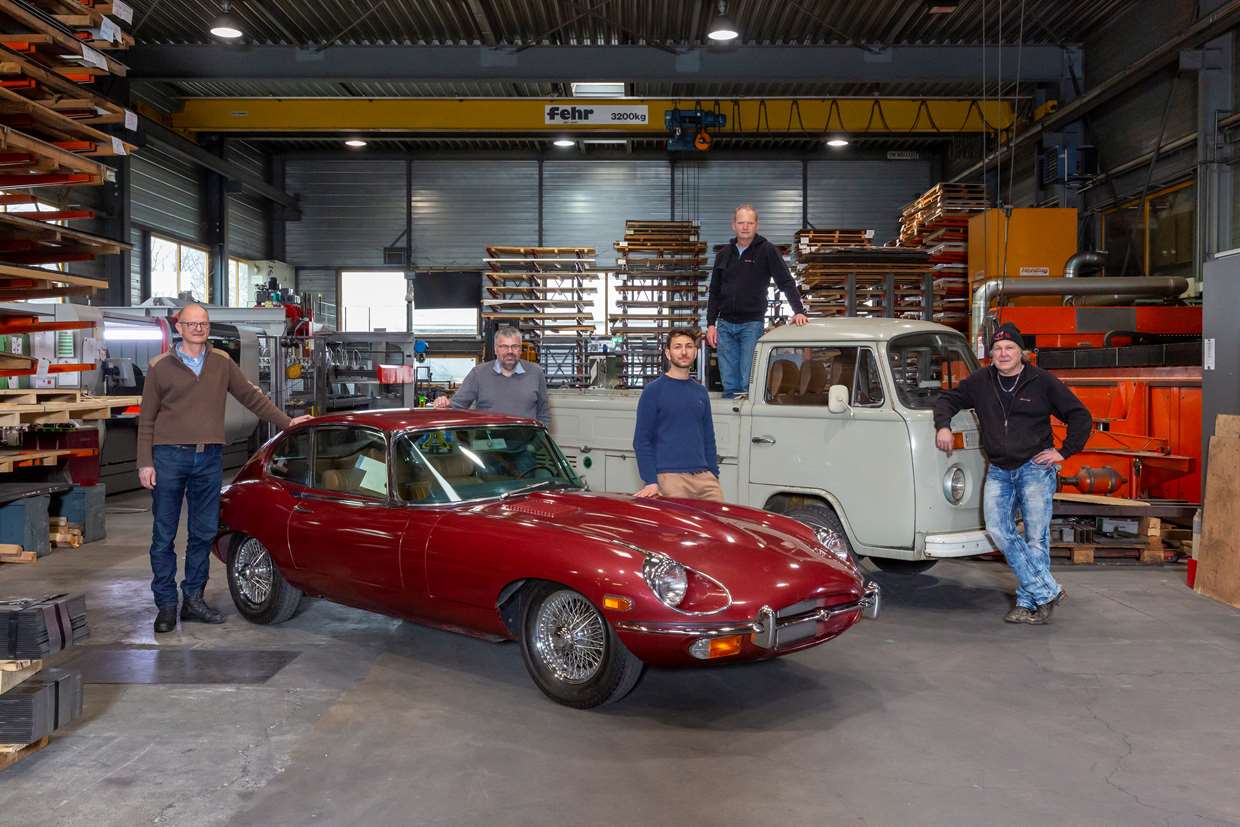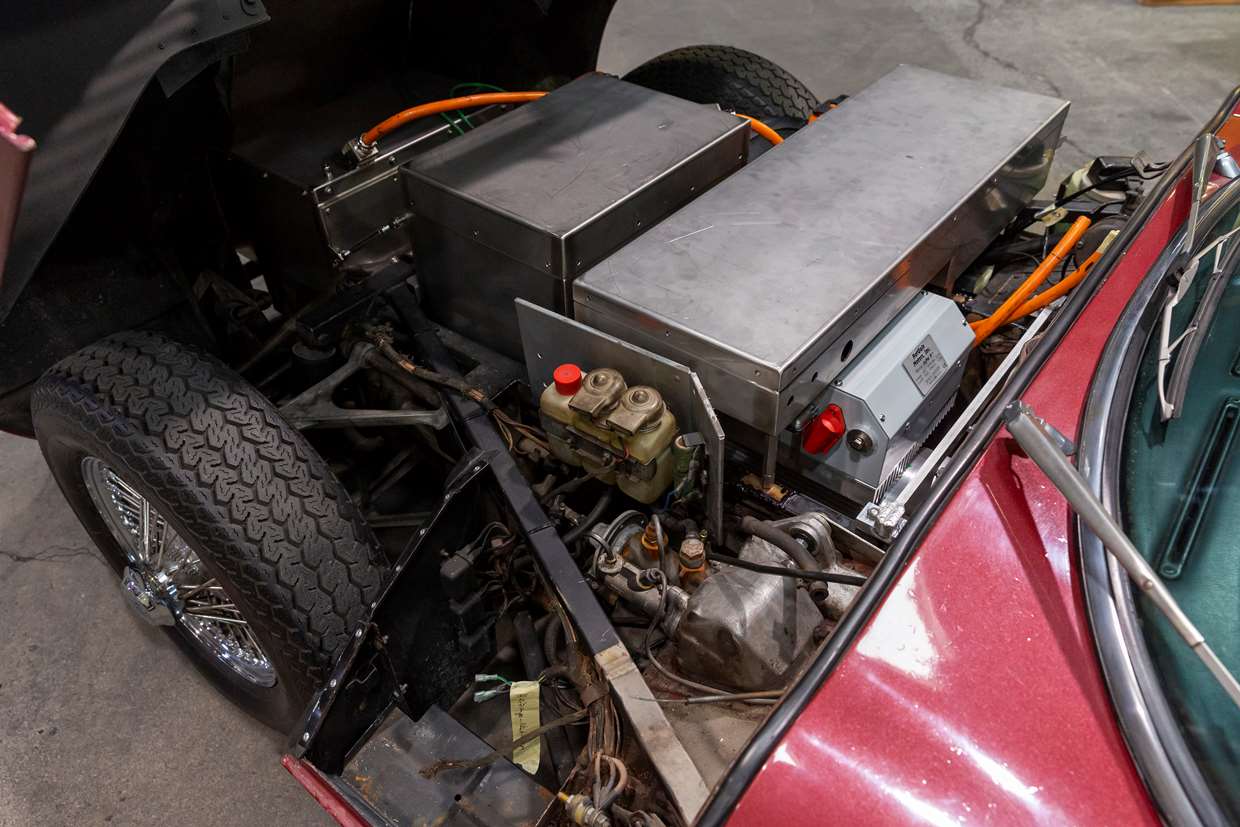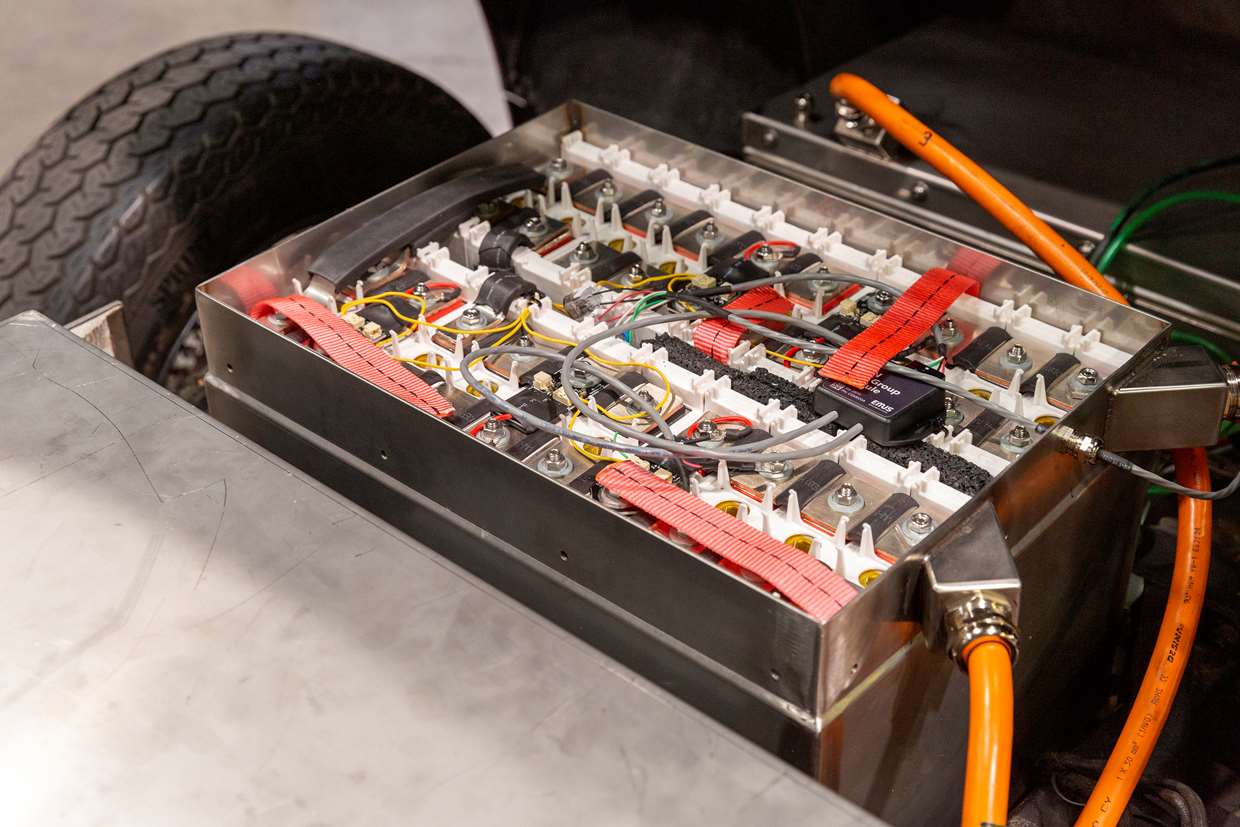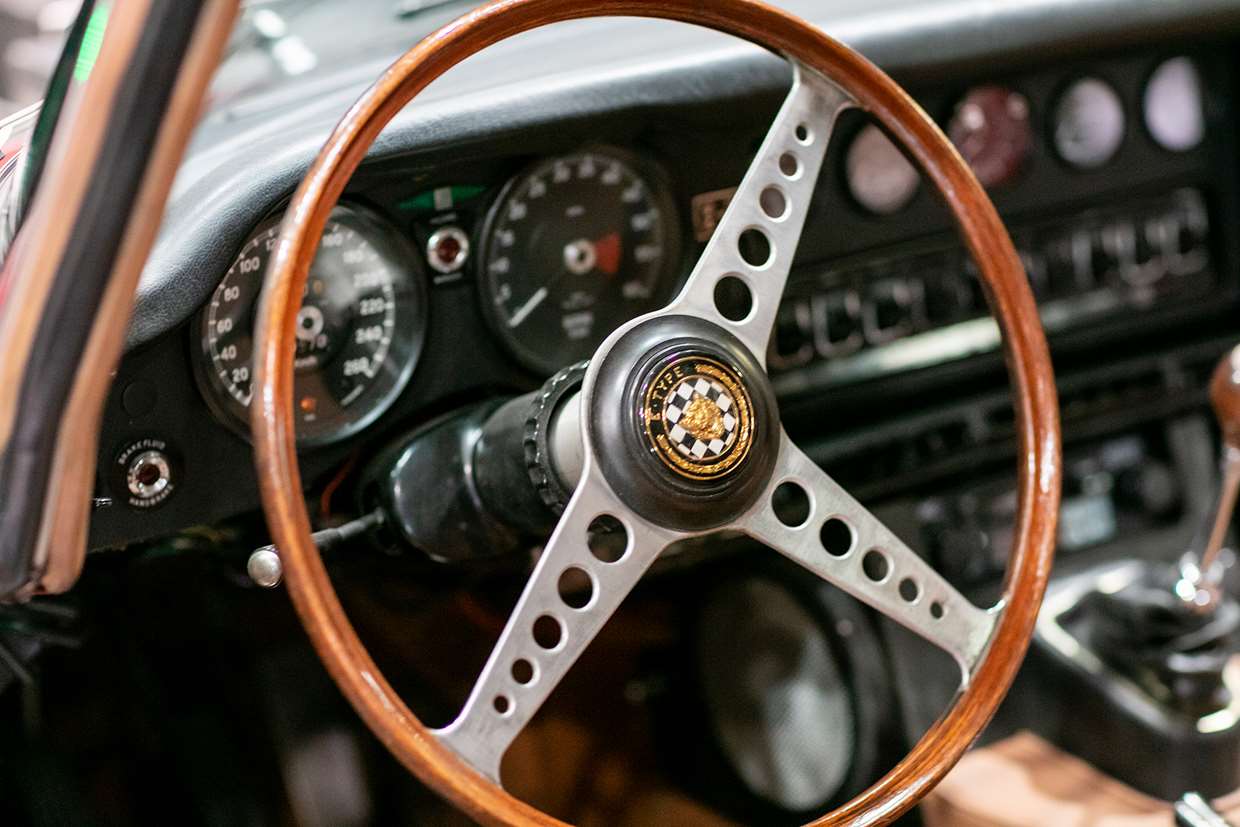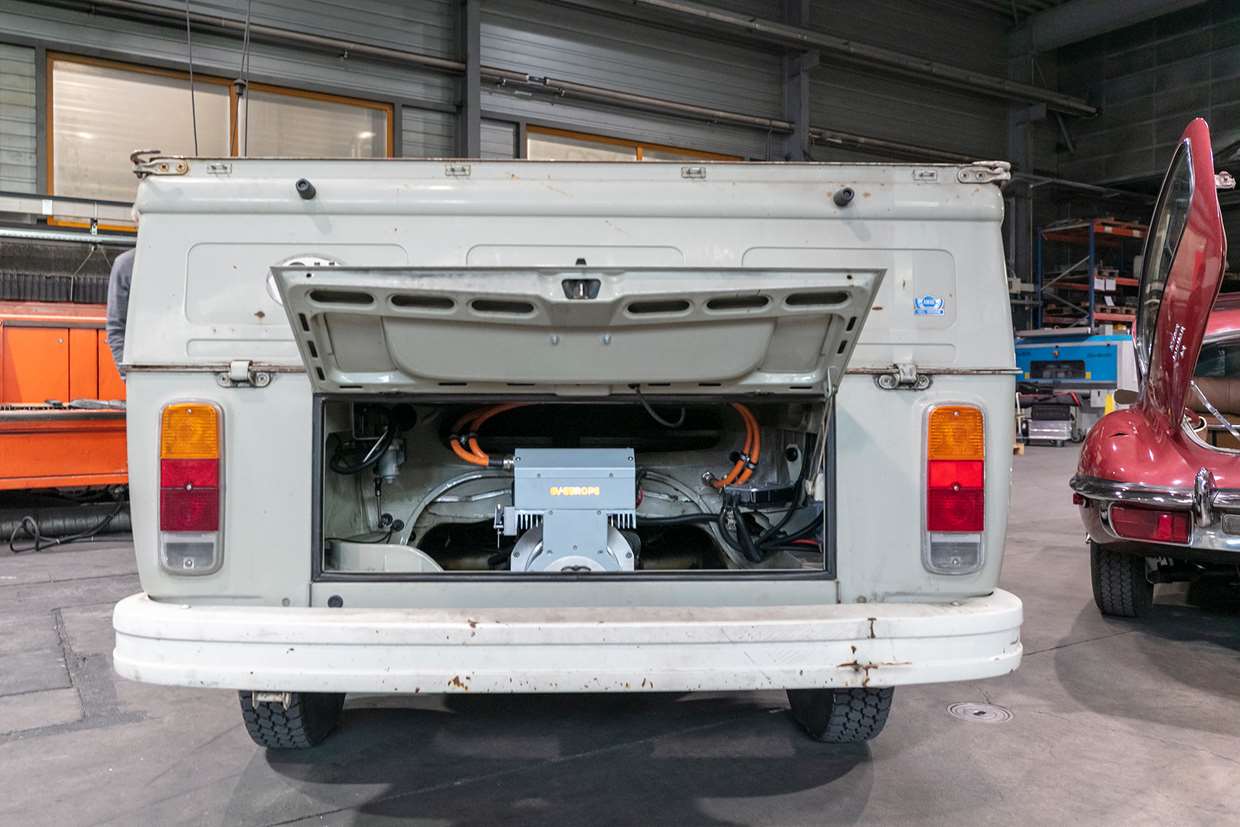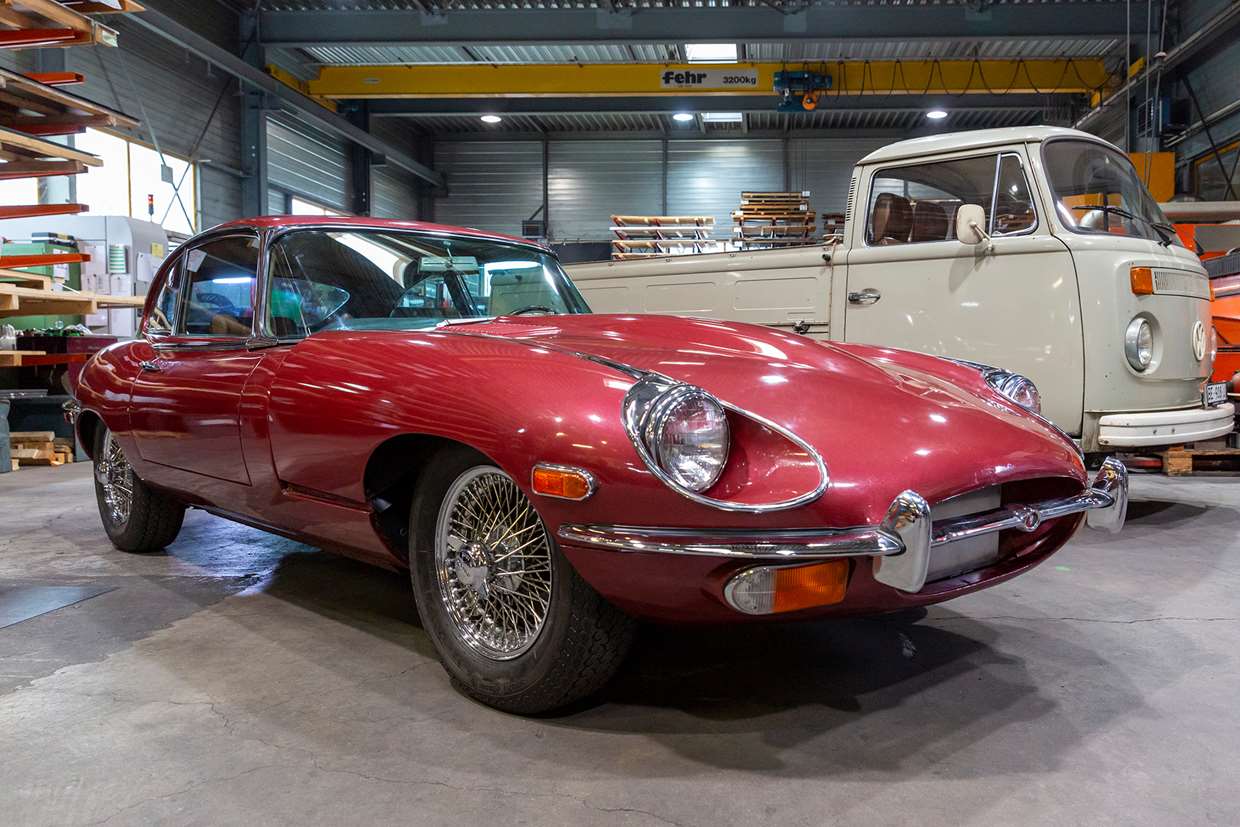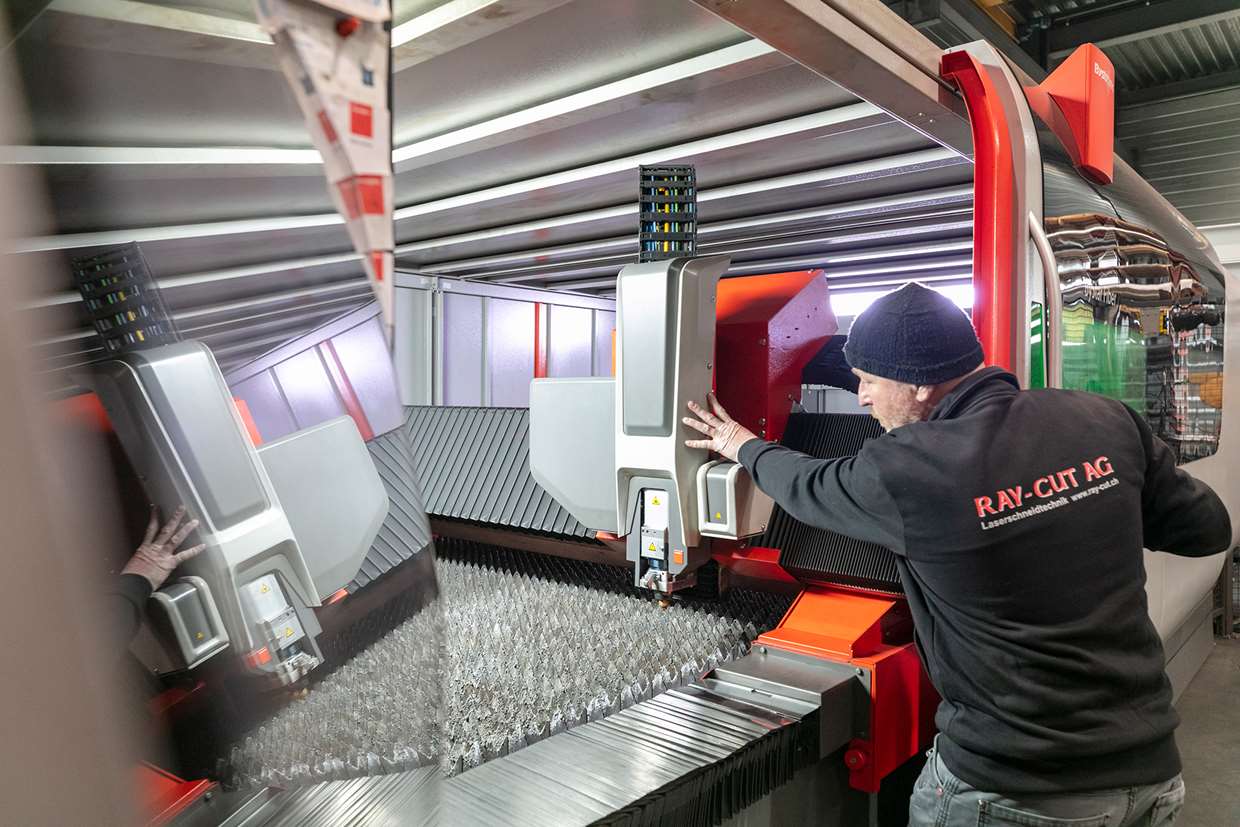 Software boosts efficiency –
Laser 24, United Kingdom

Software from Bystronic is powering the digitalization of the sheet metal industry. The UK company Laser 24 wants to banish paper. Already during their test phase with the "BySoft Business" software, they were able to cut their paper consumption in half.
The UK sheet metal processing company Laser 24 used to struggle with two different software systems. This meant that all the data had to be entered twice and much of it was still recorded on paper. Thanks to our "BySoft Business" software, they can now finally handle everything in a single system, thus eliminating the need for paper documents: Already during the test phase, the company was able to cut its paper consumption in half.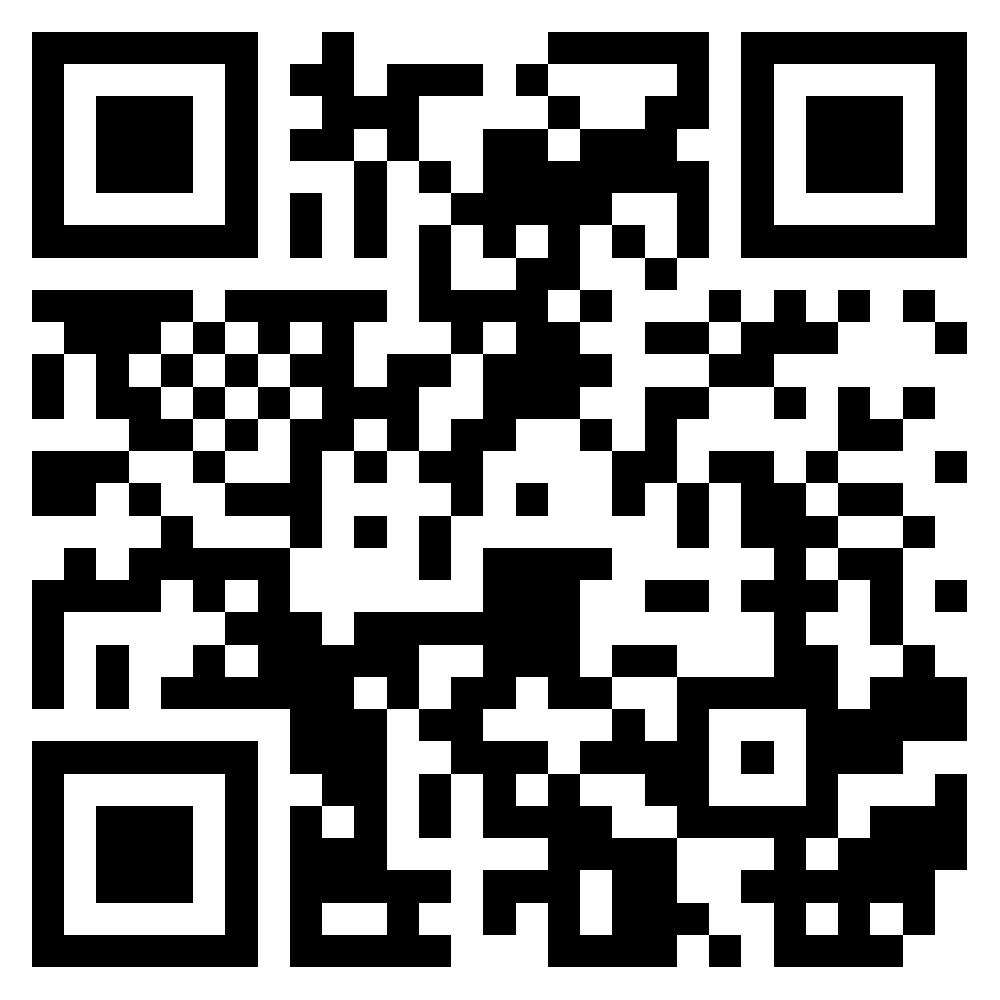 Service as a distinguishing factor –
Belma, Poland
Our solutions grow with our customers' requirements. We have been supporting Belma for 20 years. Today, the Polish company is a job shop extraordinaire and has a fully networked system with a high degree of automation.
Belma is one of Europe's largest sheet metal processing companies. The Polish company has more than 900 employees. On a production area of 32,000 m2 they manufacture components for major players such as Siemens. Belma purchased its first Bystronic laser cutting system in 2001. Today, their shop floor is home to ten of our machines. Their most recent purchase comprised four ByStar 3015 laser cutting machines, which are connected to loading and unloading systems and the material warehouse. The seamless automation has considerably boosted the efficiency of their production and logistics processes.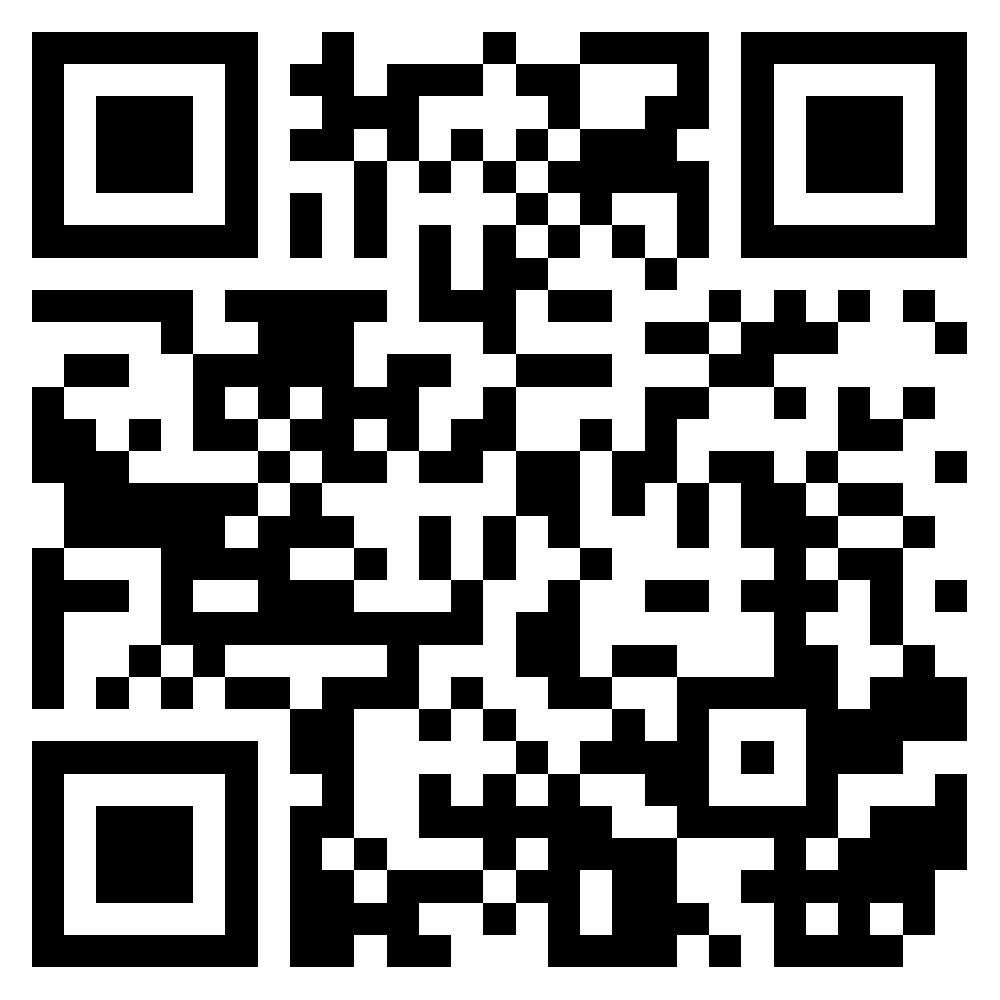 Flexible production planning thanks to automation –
Stadler Blechtechnik, Switzerland

One of Bystronic's unique selling points is its excellent service. We have been supporting Stadler Blechtechnik AG since it was founded. The fact that we are always there even for smaller companies is a key reason for the loyalty of the family-owned company.
Stadler Blechtechnik AG has been a Bystronic customer for more than 30 years. During this time, the sheet metal processing technologies have changed just as much as the market. Over the years, we have continually modernized and automated the production environment of the family-run company in eastern Switzerland. But there is one thing that has not changed over all this time: Our outstanding service continues to set us apart.